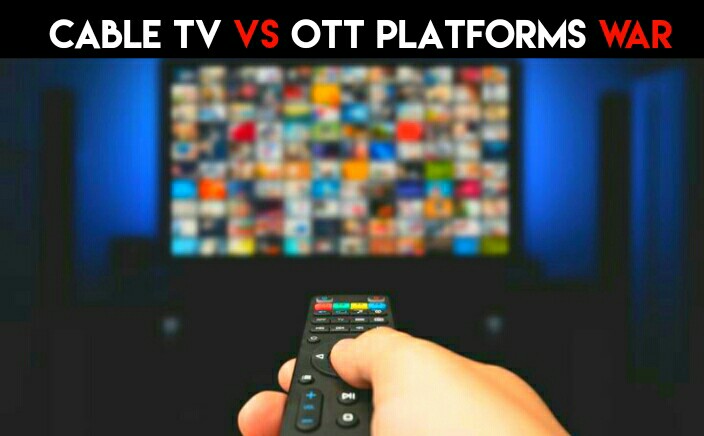 How does the OTT platform work?
OTT platform has become extremely popular among youths. It has revolutionized the entire broadcasting system. Earlier, people used to have a cable connection, but now it has been completely replaced by the OTT platform that works on the high-speed internet. You can connect with multiple devices like phones, tablets, T.V, computers, etc. The majority of the people are not aware of how the OTT platform works? OTT stands for over the top. It sends its content over a high-speed internet connection, unlike the content shared by local and traditional distributors like broadcasters and cable T.V operators.
There are many reasons people prefer OTT over cable T.V.
Firstly you can use it on multiple devices, unlike the normal cable that can be operated only on T.V. You can watch the content on your phone, television, laptop, tablet, etc., which gives OTT an added advantage. Another reason for its preference is its one-time annual subscription charge with no advertisements in between the content. This is also a reason people are opting for OTT platforms. This OTT platform works on high-speed internet, and it gives the option to connect your mobile with your television set wirelessly. Therefore its popularity is rising among people.
How does it work?
Over The Top (OTT) platform shows its content over the high-speed internet. The user needs to have high-speed internet that should be connected to his television and other devices. There are many OTT service providers like NetFlix, Disney Hotstar, etc., who charge an annual subscription from their users to show their content on their OTT platforms. People take subscriptions to these service providers and see the content on their devices. The difference between OTT and cable T.V operators is that the cable T.V operator depends on the satellite for its broadcasting and uses a cable to connect television sets. OTT mainly uses high-speed internet to show its content. It gives more facilities than the traditional cable operators.
How do I use an OTT platform on my T.V?
If you want an OTT platform on your T.V. that all you need is a high-speed internet service. You can contact the OTT service provider in your area. They will use optical fiber to deliver high-speed internet in your area. They will connect your television set with a setup box and a router. This way, your T.V will easily get connected. Now you can watch the content of OTT relaxing in your home.