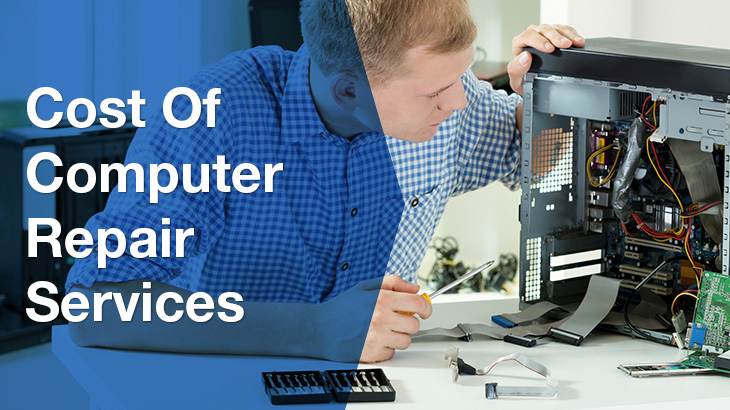 How much would it cost to repair a computer?
Buying a computer is a matter of great cost, and if you don't maintain them well then you add maintenance costs to your account for your computer. If you are wondering about the repair cost of your computer then you are on the right page. All you are supposed to do is to read this page till the end and get all the useful information regarding repairing your computer.
If you are worried about what is going to be the cost of your computer repair then the answer is all of it depends on the components you want to get repaired. The basic highlights on what are the prices of the part you get repaired are mentioned below;
Software or Hardware: If you get software repaired on your computer, then the prices might vary from $40 to $150. Software issues can be fixing your bugs easily and quickly, which is low in cost. Or if you are getting your factory reinstalled then you might be subjected to a high cost.
Screen replacement: If you get your laptop screen/ replacement, it might be $125 - $225.
Damaged repair: If you get your liquid damage repair and power jack repair then you would be charged from $100 - $ 200.
Replacement: If you get your motherboard or keyboard replaced then it will cost from $ 100 - $ 300.
Data recovered: If you ask to get your data recovered, then you are to pay $ 99 - $1000.
Is it cheaper to repair or replace a computer?
When you are wondering whether you should repair or replace your computer, then you should consider the condition of your computer.
If the issue in your computer is major then you should look for a replacement option. And, if the issue in your computer is minor, then it would be better to repair your computer.
If the fault lies in your software component then it is advisable to go for repairing as it is cheaper and better.
And, if the fault lies in your hardware then you should consider getting your computer replaced because that's what is the ideal choice when the problem lies with your hardware.
End of the line, repairing or replacing your computer depends on the issue and the condition of your computer.