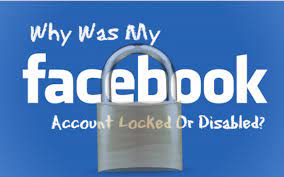 Locked out of your Facebook account?
You tried to log into your Facebook account but could not. And later found that you have been locked out of your Facebook account and you are clueless about how did this happen. Then you shall not be disappointed as every issue when it arises is resolved in due time. Your concern can also be resolved but for that, you first need to know why you are locked out of your Facebook account and then proceed to try the fixes.
This is the place that will give you answers but before that, you should first know the reasons behind the same. So, for that follow the steps below.
Reasons Behind Locked Out of Facebook Account!
The very first and also the most common reason behind such a problem is when users try to enter the password on a repetitive basis. And due to wrong passwords being entered based on the privacy point of view, Facebook servers lock the account.
Also if there is such activity from your Facebook account that is not in accordance with Facebook terms and conditions of content sharing standards. As a result of which, Facebook locks the account to avoid any further misuse of account.
If users even were using fake profile details to be on Facebook and post such objectionable content then also, Facebook servers are so programmed that they will need to lock the account permanently.
There can be many other reasons behind Facebook accounts disabled or getting locked. To know how to access a locked Facebook account you can refer to the steps below to know further.
How to Access Locked Facebook Accounts!
Open the preferred web browser and head over to the Facebook sign-in page from the search bar at the top.
Enter the username that you want to get back and tap "Forgot Account Password" below the sign-in field.
You are required to enter your email address, phone number, and full name and tap the "Search" option.
In case you entered the full name, then tap on your account from the list that gets displayed.
Select "Send Code via SMS" or "Send Code via Email" based on the detail that you have entered and tap "Next".
A six-digit code is sent to your phone or email and enters the same in the recovery page and tap "Next".
A new page gets displayed in front of you where you are asked to create a new password. Make sure that you create a password that is easy for you to remember.
Therefore, with the help of the above information, you come to know how to get back locked out of your Facebook account in simple steps. Users can also choose to contact customer service if they need any help.